Pitiful.
That's the only way to describe Rowdy Rathore's box office performance in the U.S.
If it was bad in the opening weekend, it was downright terrible in the second weekend (June 8-10, 2012).
Say what you will but Indians in Amreeka have more brains than their counterparts in Mera Bharat Mahaan who think this junk is class.
If you haven't seen this garbage, consider yourself blessed.
See how badly Rowdy Rathore has fared in the second weekend at the U.S. box office: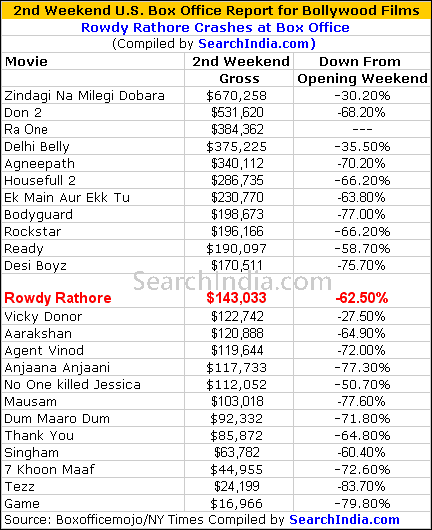 Related Stories
Rowdy Rathore Review – Beastly Nonsense
Yippee, U.S. Desis Reject Rowdy Rathore