For all those who thought the 7.9-inch iPad Mini was not good enough (one complaint – no HD display) or that rivals were stealing a march on the larger 9.7-inch iPads, consumers gave a fitting response by snapping up three million units of the new iPads in just three days.
Since tablet sales are a zero sum game, any iPad sales can only mean a big loss to the already struggling rivals.
The three million iPads sold over the weekend include both iPad Minis and the fourth generation 9.7-inch display iPads.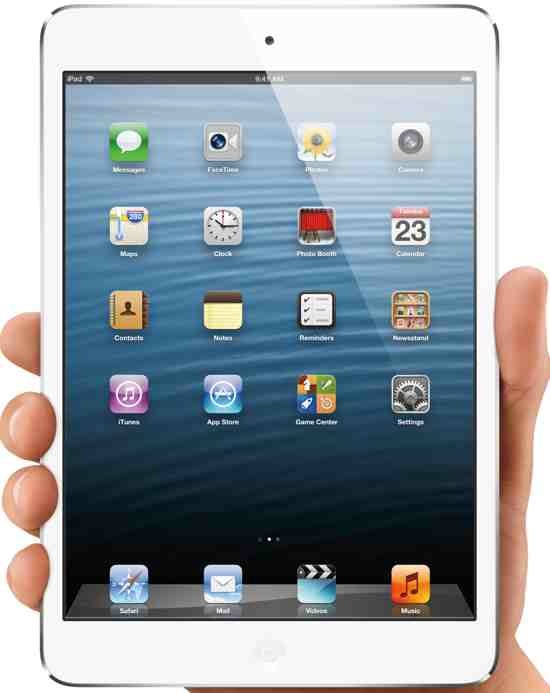 iPad minis and the fourth generation iPads are currently available only in 34 countries including the US, Australia, Canada, France, Germany, Hong Kong, Japan, South Korea and the UK.
No news on when the new iPads will ship in India.
Apple said Demand for iPad mini exceeded the initial supply and while many pre-orders have been shipped to customers, some are set to ship later this month.
iPad Mini with WiFi costs $329 (16GB), $429 (32GB) and $529 (64GB).
WiFi version of iPad (4th Gen) costs $499 (16GB), $599 (32GB) and $699 (64GB).
The WiFi + Cellular version for both iPad mini and the fourth generation iPad is scheduled to ship in a few weeks in the US.
As the wise SI has said time and again, the tablet game is Apple's to lose, not for rivals to win.
Apple must make horrendous mistakes for it to lose tablet market share.
And given the glowing reviews for the latest iPads that is not going to happen any time soon.
Rival tablet vendors will have to write off massive losses running into hundreds of millions of dollars.
Now, don't ask. I'm not buying the iPad Mini or the 4th Gen iPad.
SI is perfectly happy with the iPad 2 (32GB).