Indians have been slow to climb on the bandwagon of the iPad or other tablets, presumably because of the price and the absence of WiFi in most homes in India.
Not surprisingly, Indian developers have been slow to build applications for the iPad or for its successor, the iPad 2.
But in the U.S., the iPad is making strong inroads with consumers and to some extent among corporates as well.
Anecdotal evidence suggests Indians in the U.S. have slowly started hopping on the tablet train.
Since the iPad is by far the largest selling tablet in the U.S., we'll assume desis are mostly buying the iPad rather than the Samsung Galaxy, HP TouchPad, the Blackberry PlayBook, Acer, Asus or any of the other tablets.
Here are a bunch of apps for the iPad that Indians are likely to find useful:
* Yupp TV – One of the best apps for the iPad.
Yupp TV provides Live TV access to NDTV (English and Hindi), Times Now, ET Now, Raj Music (Tamil, Telugu, Kannada, Malayalam), Zoom (Hindi), Jaya Max (Tamil) and more. There's also a separate NDTV iPad app but we prefer the Yupp TV version of NDTV since there's no buffering and it starts quickly.
And did we tell you Yupp TV is free. 😉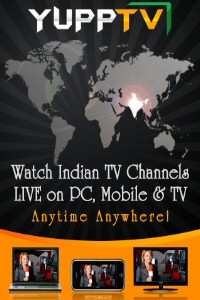 * Times of India – An excellent free application for India's most read English newspaper. This one is perhaps the only Indian newspaper built specifically for the iPad. We've looked a couple of times but couldn't find any other Indian newspaper app built expressly for the iPad.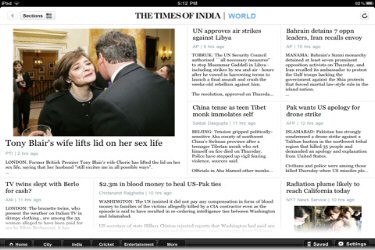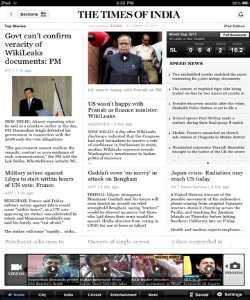 * Galatta Cinema – Indian movie fans will love this free app with its strong focus on South Indian cinema. Unfortunately, the Galatta app works only in portrait mode but not in landscape mode.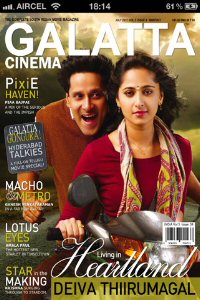 * Desi Radio – If Indian music be your addiction, then Desi Radio is a must-have app.
With tons of Hindi, Tamil, Telugu, Punjabi, Kannada, Malayalam and English radio stations, there's a cornucopia of music here.
* Netflix – No, Netflix is not just for Hollywood DVDs anymore. There are quite a few Bollywood movies in Netflix' Instant Play including recent trash like Tees Maar Khan.
Besides our above favorites, there are several Indian language dictionaries and some cricket apps. We skimmed through a bunch of them but didn't find them alluring enough to download.