Nothing sends a stronger signal to the public that a product is a flop than repeated price cuts.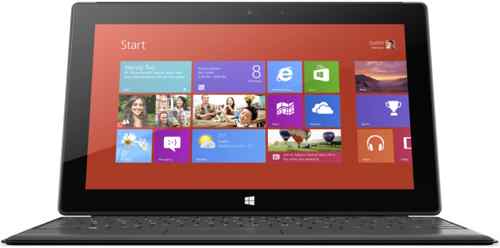 Microsoft Surface Pro Tablets – No Takers
Surface Pro Price Cut
Close on the heels of price cuts to its Surface RT tablets, Microsoft has now slashed the price of its high-end Surface Pro tablet by $100.
Surface Pro tablets now cost $799 for the 64GB version. The 128GB version is $100 more.
Launched in February, Surface Pro tablets run Windows 8 Pro and are powered by 4GB RAM and Intel i5 processor.
Although Microsoft positions Surface Pro as "a laptop in tablet form," it does not come with a keyboard. Surface Pro buyers must pay an extra $120 for the keyboard.
Third Cut
This is Microsoft's third price cut on the Surface line of tablets.
First, the company cut prices on Surface RT tablets for educational institutions in May by offering discounts ranging from $300-$359.
A few weeks later, Microsoft cut the price of Surface RT tablets by $150 for everybody on July 12.
And now comes the $100 discount for Surface Pro.
Microsoft is finding it impossible to move Surface tablets off the shelves in the face of strong competition from market leader iPad and a wave of cheaper Android tablets that are flooding the market.
Microsoft was late to the tablet game and is struggling to win the attention of developers.
Plus, Microsoft made a fatal mistake by pricing them too high.
When you're late to the market and come with far fewer apps, you underprice to the principal competition, which is Apple's iPad.
To compound Microsoft's woes, consumers are starting to ditch PCs (which has been a cash cow for the Windows software) for tablets and smartphones.
No Hope Without Fire-Sale
Unless Microsoft launches a fire-sale a la HP TouchPad tablets, it has no hope of selling the Surface tablets, be they the Surface RT or the Surface Pro.
Without a fire-sale, they will only end up as landfill in some corner of the world.
Microsoft has already taken a $900 million write-off to cover unsold inventory of the Surface tablets.
It won't be long before management schools use Microsoft's disastrous sales strategy with the Surface tablets as a case study for How Not to Sell a Consumer Product.