Laws and rules are only for little people.
If any proof was ever needed that the rich, powerful and well connected are always beyond the reach of the law, it was provided by NYC Indian diplomat Devyani Khobragade's departure from the U.S. without having to pay for her crime of exploiting her maid Sangeeta Richard and committing Visa fraud.
(There's some confusion on whether Devyani has already left the U.S. or whether her departure is imminent).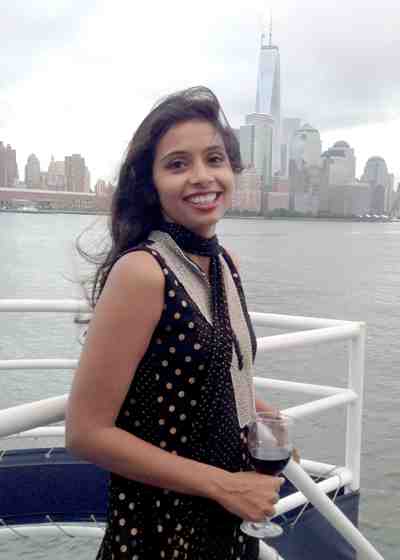 Indian Slave Owner Devyani Khobragade – Unpunished
Rich, Connected & Powerful
A senior officer of the Indian Foreign Service, Devyani Khobragade is a multimillionaire thanks to her rich land holdings spread across multiple states and ownership of prime apartment buildings in India.
The woman is also well connected since her father is a retired officer of the Indian Administration Service.
Other than being strip-searched by the U.S. Marshals, Devyani did not have to pay for the crime of being for all practical purposes a slave owner and committing Visa fraud.
By virtue of her position as a senior IFS officer and her status as a Scheduled Caste a.k.a. Dalit, Devyani is extremely powerful, with strong connections to the Indian bureaucracy and political leadership.
Exhibits E, F and G (see below) filed as attachments to Devyani's indictment by U.S. Attorney Preet Bharara today leave no doubt that Devyani lied to the U.S. on the wages to be paid to her maid Sangeeta Richard.
The two different copies of the employment contracts with her maid Sangeeta and the FIR filed with the Delhi police show Devyani as a liar.
Devyani – Exploitative
Besides portraying Devyani as a liar, the indictment also casts the diplomat as highly exploitative.
Here's an excerpt from the indictment:
Once in the United States, Khobragade made the Victim [Sangeeta Richard] work often up to 100 or more hours per week without a single full day off, which, based on the promised salary of $573 per month, would result in actual hourly wage of $1.42 per hour or less.
Silver Lining
Even as U.S. Attorney Preet Bharara filed an indictment today, Devyani was provided diplomatic immunity by the U.S. State Department and asked to leave the the United States.
The only silver lining in the whole case is that Devyani Khobragade was strip-searched and the slave, Sangeeta Richard, is getting a Green Card under the Human Trafficking category.
$64,000 Question
The $64,000 question is what has India given to the United States in exchange for not jailing Devyani Khobragade.
A large quid like letting Devyani off the hook must definitely be accompanied by a huge quo.
So will the Indian government come clean on the blandishments it offered to the U.S. to let Devyani Khobragade go so that the country could save face.
Quid pro quo, comprende? 😉