Inshallah, Jai Ho will be the beginning of the end for Salman Khan.
One of the silliest Bollywood movies in recent times, Jai Ho opened to a lukewarm response in the U.S.
Part of the reason could be the lousy weather in the Northeast but I think a more likely reason is that desis in the U.S. are getting sick of the garbage Salman Khan shovels at them with monotonous frequency.
For the opening January 24-26, 2014 weekend in the U.S., Jai Ho grossed $840,506 from 195 screens.
Average gross per screen for Jai Ho was $4,310, the lowest after Veer (2010).
Here's how Jai Ho fared at the U.S. box office compared to a few prominent Bollywood films: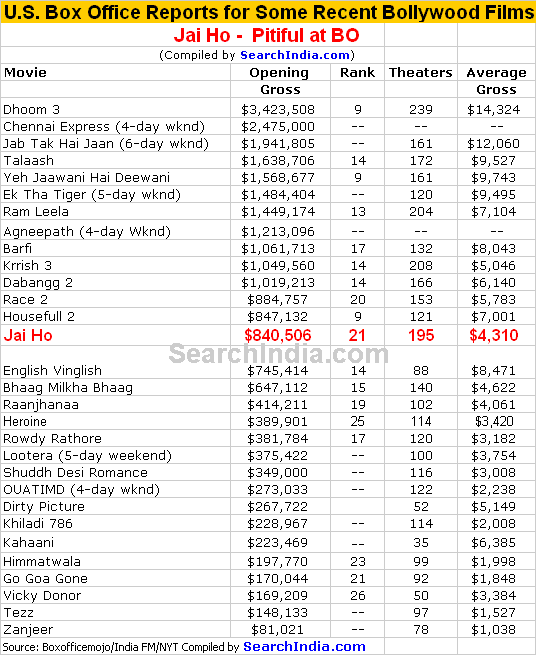 Jai Ho's miserable performance at the U.S. box office is the lowest for a Salman Khan movie in recent years! 🙂
One can only pray that this trend continues and heralds the long overdue end of Salman Khan's reign in Bollywood.