The antics of Telugu biddas in Amreeka never ceases to surprise the Indian diaspora.
It seems like not a day passes in Amreeka without another Telugu bidda doing something crazy.
One day Telugu biddas are kidnapping and murdering babies; the next day they are strangling their spouses; the third day they're groping grandmothers on flights; the fourth day they're caught in a Medicare drugs scandal; the fifth day they're stabbing their spouses and children and running off to Andhra Pradesh with the FBI hot on their trail.
And on the sexth day they're running after Randis (hookers) in Yandamuri County a.k.a. Montgomery County.
Devuda! Devuda!
Hooked in Police Sting
Just the other day, Telugu bidda Udaya S. Neellagutta fell hook, line and sinker in a police sting to catch Johns (men who visit prostitutes) in Pennsylvania.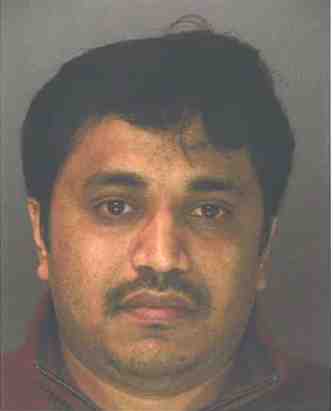 Udaya Neellagutta – Falls into Police Net
Montgomery County Police Department arrested Udaya Neellagutta of East Norriton (Pennsylvania) on April 11 in a well-planned sting operation by Montgomery Township Police Department and the Montgomery County Detective Bureau that also nabbed nine other Johns.
What makes Neellagutta's arrest bizarre is that Montgomery County authorities had announced on February 21 that local cops would be going after Johns via sting operations.
Don't people read the newspapers?
The cops were targeting human trafficking and prostitution in the Montgomeryville section of Montgomery Township.
Crafty police officers placed an online advertisement offering prostitution services. Apparently, the police were deluged with hundreds of text messages and phone calls in response to their fake hooker ads. Continue reading »