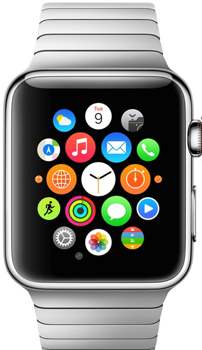 Apple Watch
Has Apple become an unstoppable, unrivalled money-minting juggernaut?
Already a powerful force in smartphones, tablets, desktops, laptops, apps and music downloads, the digital media goliath today extended its appeal with customers by introducing two new iPhone models with bigger displays, an Apple Pay mobile payment service and the Apple Watch.
Although Android devices account for nearly 85% of all smartphones shipments worldwide, Apple takes home the bulk of the booty in the segment.
iPhone also has the cachet for being the most desired smartphone among consumers, particularly with Americans.
Popular as some rivals like Samsung Galaxy or LG G3 are in certain geographies, they're far behind the iPhone in the smartphone beauty contest.
New iPhones
One of the highlights of Apple's media event in Cupertino today featuring CEO Tim Cook and his top aides was the launch of two new iPhones, the iPhone 6 and iPhone 6 Plus.
iPhone 6 has a 4.7-inch screen while the iPhone 6 Plus has a 5.5-inch display.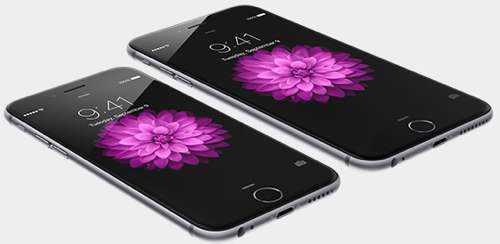 Both phones run on Apple's new A8 processor.
Except for the larger screens and better resolutions, I did not find anything unique about the new iPhones. Several of Apple's rivals including Samsung, Lenovo and LG already offer 5.5-inch or larger display smartphones. Apple is late to the game!
Apple's new mobile payment service Apple Pay works with iPhone 6, iPhone 6 Plus and Apple Watch.
If history offers us any clues, the new iPhones will quickly gain favor with Americans and to a lesser extent around the world.
Don't be surprised to see the lemmings line up at BestBuy, AT&T or the Apple stores starting tonight or tomorrow!
iPhone 6 and iPhone 6 Plus start shipping on September 19. You can pre-order them starting September 12.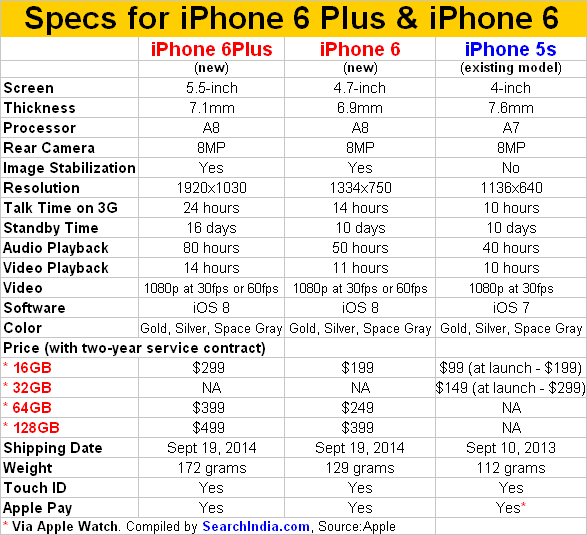 Apple Watch
The other highlight of today's announcement was the much hyped iWatch, now officially known as Apple Watch. Continue reading »