The last World Cup Cricket final we watched was in 1983.
That was when, mouth agape and a heady excitement coursing through our veins, we saw on a 20-inch Black & White TV a toothy Kapil Dev and his boys lifting the huge, gleaming cup at Lord's, champagne gushing out of the bottle in Kapil's hands and the lads bringing a rare glory back to India.
Those were the spring years of our life, not the current waning winter years when all our leaves have fallen to the ground.
In the years since, we've either been too busy or too dizzy and not had much time for cricket or much else (it's highly unlikely we'll be around to watch another World Cup Finals).
While we were in our Rip van Winkle phase vis-a-vis cricket, the Indian cricket team too has never put its best foot forward in the years since.
And the Cup has always eluded them after 1983.
Fast forward 28 years. India has now entered the finals to be played tomorrow April 2 at the Wankhede Stadium in Mumbai.
And a nation holds its collective breath!
Neither Favorites Nor Underdogs
Notwithstanding the bibulous babble of the idiots, India is not the favorite tomorrow in the match against Sri Lanka.
Neither is India the underdog.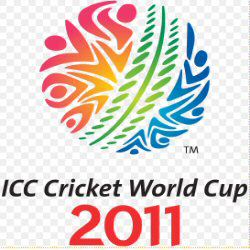 Having watched most of the matches this 2011 World Cup, we'd say both finalists Sri Lanka and India are evenly matched.
India has a strong batting lineup in Sachin Tendulkar, Virendar Sehwag, Virat Kohli, Yuvraj Singh and M.S. Dhoni but our boys are also capable of suffering from the sudden death syndrome, where most of them get out for just a few dozen runs. Remember the disaster against South Africa?
Our fielding has been none too impressive either. With exceptions like Suresh Raina, most of our boys waddle like fat pigs after a big meal on the ground.
Our bowling too has not had fire though the last match was a bit of a pleasant surprise.
No Pushover
Sri Lanka is not going to be a pushover tomorrow.
Not by any stretch of the imagination.
Sri Lanka has powerful strikers of the ball in Upul Taranga, Tillakaratne Dilshan and Kumar Sangakkara. All of them have proved their mettle in the 2011 World Cup.
The Sri Lankans are agile on the field.
And our Southern neighbors' bowling, both in spin and pace, is not found wanting either.
After all, Muttiah Muralitharan, who may or may not bowl tomorrow depending on his injury, is a spin legend who is the highest wicket taker in both tests and one-day internationals.
Play Your Best, Boys
India has the psychological advantage of the crowd support but that's not going to be enough.
Only if our boys play their best cricket tomorrow, 2011 could, well, witness a replay of 1983.
Any missteps with the bat, ball or on the field will produce nothing but agony to a billion plus Indian fans who will be watching the match from different corners of the world.
That's one Action Replay all Indian fans, whether they are in America like us, or like SI blog readers spread out in the Middle East, Australia, Canada, England, India, New Zealand or elsewhere, would love to watch again and again and again.
Mera Bharat Mahaan.