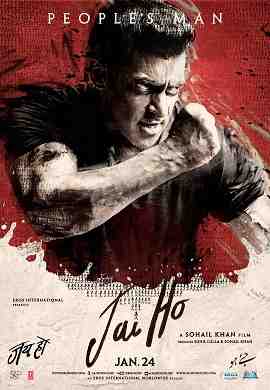 Face of the Darpok Murderer
(Poster Courtesy: Wiki)
[Case Update: After a lengthy delay caused by Salman Khan to avoid punishment, the "actor" was convicted on May 6, 2015 and sentenced to 5-years imprisonment!]
The murder weapon was a gleaming Toyota Land Cruiser SUV (Registration Plate No – MH-01-DA-32) belonging to Bollywood star Salman Khan.
The fateful day was September 28, 2002.
The victims were young children and the elderly, Mumbai's poorest sleeping on the pavement in front of the American Express bakery in Bandra, Bombay (now Mumbai).
Salman Khan was driving the Toyota Land Cruiser.
Salman Khan was returning from a party and drunk.
Salman Khan was driving fast.
Salman Khan's police bodyguard Ravindra Patil warned the actor about the high-speed and asked him to slow down.
Salman Khan refused to slow down.
Salman Khan Kills Sleeping Person
There was the huge sound of a crash as Salman Khan drove his Toyota Land Cruiser over five poor sleeping souls
Soon, followed the horrifying wails of the dying and grievously injured.
Salman Khan refused to take the injured and dying persons to the hospital (see Indian Sessions Court reports).
Salman Khan ran away from the scene.
Alcohol level in Salman Khan's blood was "double the permissible limit" (Source: DNA, August 26, 2007).
One person died after Salman Khan drove over him and several were injured.
Noorulla Mahboob Sharif died because of Salman Khan's callous drunk driving while Abdul Rauf Shaikh, Kalim Mohammed Pathan and Munna Malai Khan sustained serious injuries.
Coward Salman Khan Ran Away – Leaving Dying and Injured
Unlike the tough-guy image Salman Khan often projects on the screen, in real life Salman is a callous coward and a butcher who seems to enjoy inflicting harm on both people and animals (remember the Black Buck hunting incident in Rajasthan?).
Soon after the accident, Salman Khan ran away from the scene leaving dying and injured young children behind.
Yes, the pansy Salman Khan ran away from the scene because he's a darpok (coward) and heartless in real life.
All of Salman's bravado is only in Reel-Life or strutting around the city with his brothers and bodyguards in tow!
Salman Khan ran away a second time when the police came to his apartment to question him. He surrendered several hours later.
According to an interview Salman Khan gave to the BBC, he confessed that it was his SUV that was involved in the incident but denied he was at the wheels.
But Salman Khan's police bodyguard Ravindra Patil insisted Salman Khan was behind the wheels:
Patil who had given two statements to cops about the incident stood by his subsequent statement where he said he had warned the actor who was drunk to go slow and that Khan had not paid heed. In his immediate statement to the police after the incident, Patil hadn't mentioned that Salman was drunk. Source: Times of India
Asked by the BBC what lesson he'd learned from the incident the callous, shameless beast Salman Khan responded flippantly:
That one should only drive a bicycle.
Only cruel beasts respond that way about an avoidable gruesome incident that took the life of poor, innocent people who did Salman Khan no injury.
Salman Khan is a callous animal. He killed one person, injured several others including young children.
But Salman Khan continues to party on.
Salman Khan – Escapes Punishment
Nearly nine years have passed since Salman Khan's Toyota Land Cruiser callously mowed down a bunch of poor pavement dwellers sleeping on the Mumbai footpath.
The incident – tragic for the poor Mumbai pavement dwellers but meaning nothing for Salman Khan, the beast at the wheels – killed at least one man and seriously injured several others including two young children.
Indian Tragedy – Weak Judiciary
The tragedy in India is that thugs like Salman Khan get away with high crimes because of money power and social connections.
Witnesses who'd earlier stated that Salman Khan was at the wheel of the SUV have turned hostile.
Four important witnesses have disappeared, according to DNA newspaper.
Were the witnesses threatened? Were the witnesses paid off?
Tragically, the police constable Ravindra Patil, who complained of threats to his life, is also dead now. The poor man died of tuberculosis.
Salman Khan may not be ready to confess to murder of a pavement dweller but the Bollywood star is ready for the release of his new film Jai Ho (Salman Khan, Tabu, Suniel Shetty, Daisy Shah), which hits the screens on January 24, 2014.
If there's a God in Heaven, this inhuman beast Salman Khan will suffer for the needless death and injuries he inflicted on poor Mumbai pavement dwellers while driving drunk at high speed.