Delhi Belly has done well at the U.S. box office.
Of course, the 4-day Independence Day weekend must have helped draw in the crowds.
Plus, the movie surely had decent word of mouth despite its crass, toilet humor (the title of the movie says it all).
For the July 1-4, 2011 opening weekend, Delhi Belly collected $701,824 with an average gross of $7,975.
Hey, those are respectable numbers considering the movie featured lesser known actors. Aamir Khan's nephew Imran Khan was the only recognizable name, the rest including his two roommates and the two girls could well have come from Timbuktu.
Here's how Delhi Belly fared at the U.S. box office compared to some prominent Bollywood movies: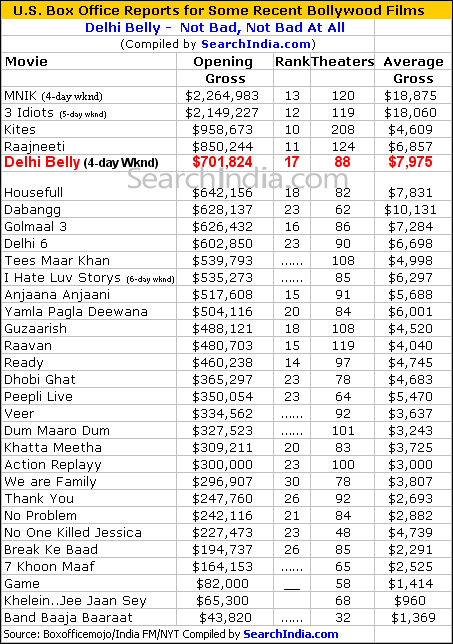 Related Stories:
Delhi Belly – Aamir Khan Gives Guy Ritchie a Neat BJ