(Dedicated to Thieving Swine Vikram's Scumbag Fans)
Rotten Stolen Trash Deiva Thirumagal featuring Thirutu Nai Vikram has fared miserably at the box office.
The U.K. Box Office that is.
It was way below Vikram's earlier movies Kanthaswamy and Bheema.
Hey, it is worse than even Karthi's Siruthai, Jeeva's Ko and Vishal's Avan Ivan.
For the opening weekend July 15-17, Deiva Thirumagal had a total gross of just £24,924 and average gross of £2,266 per theater.
Deiva Thirumagal is a horrible copy of the Hollywood film I Am Sam starring Sean Penn and Michelle Pfeiffer)
Take a look at the below table to see Deiva Thirumagan's miserable performance at the UK Box Office: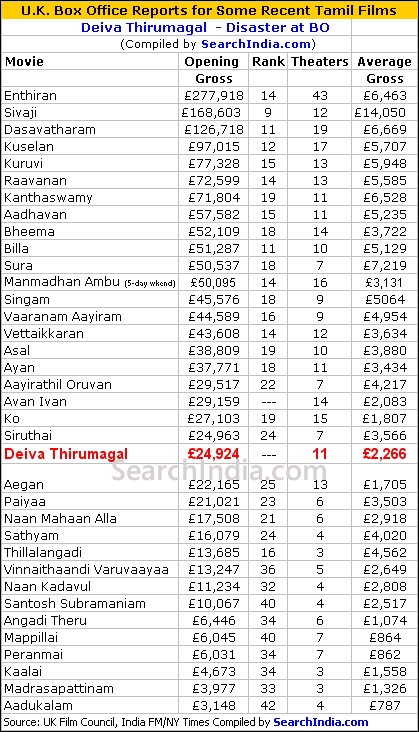 Related Stories:
Deiva Thirumagal Review – Rotten Stolen Trash