ZNMD 2nd Wknd BO – Better Than Singham 1st Wknd
Ajay Devgn's Singham is a bloody disaster at the box office.
We mean the U.S. box office.
For the July 22-24, 2011 opening weekend, Singham could manage a total gross of a mere $161,063 and an average gross of $3,221.
We've seen the Tamil version of Singham and it's utter garbage.
But given that Indians (in India) love garbage, we wouldn't be surprised if Singham fares well in India.
Here's how badly Singham fared at the U.S. box office compared to a few prominent Bollywood films: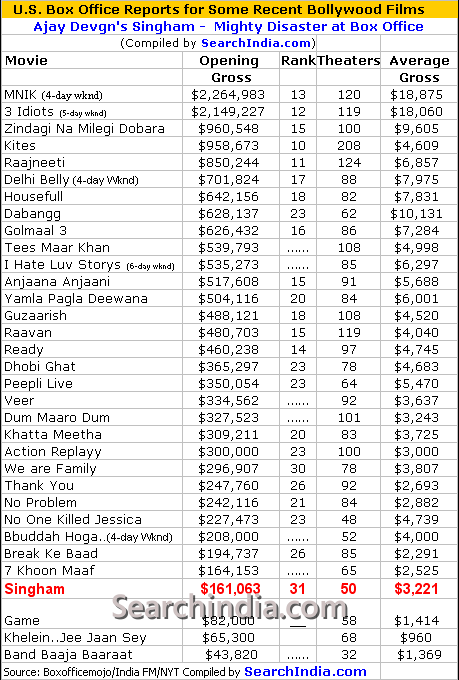 Related Stories:
Singam Review – Sin to Watch Such Trash