The Ajay Devgn-Anil Kapoor piece of trash Tezz is a disaster at the U.S. box office.
As you can see in the below table, the Tezz junk is one of the worst Bollywood performers at the U.S. box office in recent years.
For the April 27-29, 2012 opening weekend Tezz grossed a pitifully low $148,133 from 97 screens giving it an average per screen of $1,527. Hell, Vicky Donor did much better on far fewer screens.
Here's how badly Tezz fared at the U.S. box office compared to a few prominent Bollywood Films: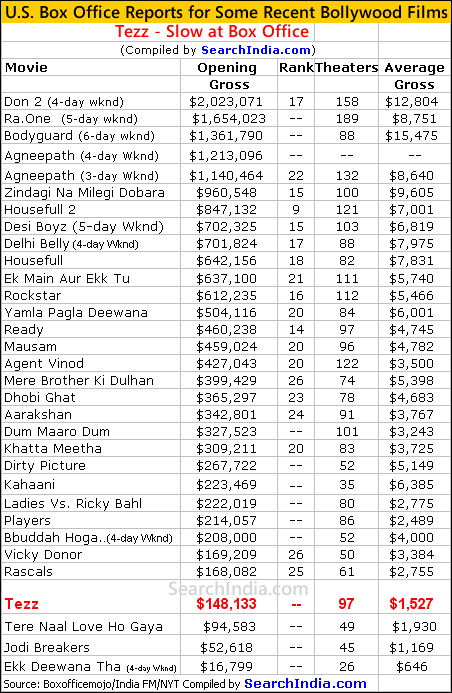 Related Stories:
Tezz Review – Usual Boring Indian Garbage