What is it that attracts some Tamils to filth?
Bet even the great Greek philosophers Socrates and Plato would have been flummoxed by the above question.
Be it the stinking Cooum in Chennai or Ajith's latest crapshow Mankatha, like bees drawn to a flower a lot of Tamils find their nirvana in filth.
Must be something in the Tamil genes that has so many of them genuflecting time and again at the altar of trash.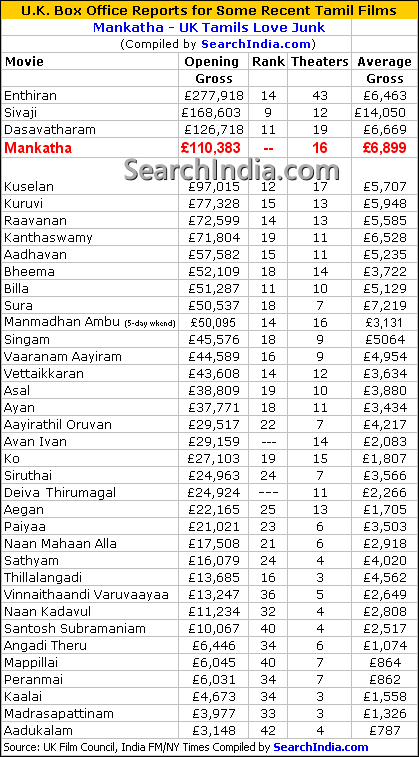 Related Stories:
Mankatha Review – Ajith's 50th Atrocity