The U.S. box office numbers for Ranbir Kapoor's new movie Rockstar are out.
And, hey, the numbers look pretty decent.
For the November 11-13, 2011 opening weekend in the U.S., Rockstar pulled in $612,235 from 112-screens giving it a respectable average gross of $5,466.
Rockstar was Ranbir's 10th movie.
The 29-year-old actor, who hails from India's first family of actors, the Kapoors, made his Bollywood debut in Saawariya in 2007.
By most accounts, Ranbir Kapoor is considered one of the finest Indian actors from the younger generation.
Here's how Rockstar fared at the U.S. box office compared to a few prominent Bollywood films: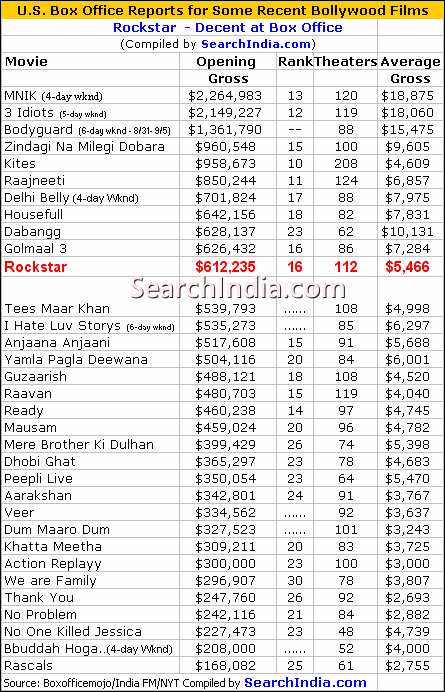 Related Stories:
Rockstar – Fails to Rock but OK by Indian Standards