Ms.Thunder Thighs' English Vinglish has gotten off to a rousing start at the U.S. box office.
For the opening October 5-7, 2012 weekend, Thunder Thighs a.k.a. Sridevi had Bollywood fans flocking to her movie.
English Vinglish grossed $745,414 from 88 screens for an average gross of $8,471.
That's nearly double of what Ms.Skinshow Kareena Kapoor managed for her third-rate desi porn flick Heroine!
In her younger days, Sridevi was fondly known as Thunder Thighs for lavish display of her thighs (in some of her movies) to the drooling eyes of a besotted nation.
If you Chutias  want to know how English Vinglish fared vis-a-vis other prominent Bollywood films, look at the below table: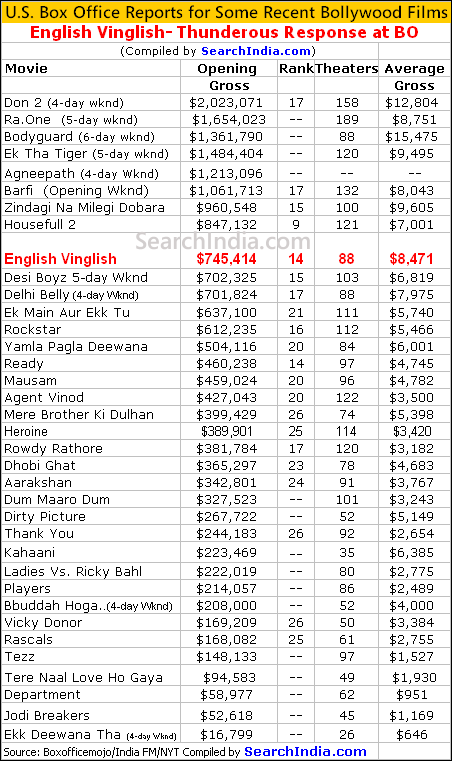 Related Stories:
Thunder Thighs Still Draws Big Crowds
English Vinglish Review – Boy! The Laddoos Were Sweet!