At last, a Hindu hero is rocking the Muslim citadel in Bollywood.
For decades, Muslim stars like Salman Khan, Shahrukh Khan, Aamir Khan, Saif Ali Khan etc have lorded over Bollywood and the box office collections.
Hindu stars in Bollywood like Akshay Kumar, Hrithik Roshan and Ajay Devgan have just not been able to match the star power and box office collection of their Muslim rivals.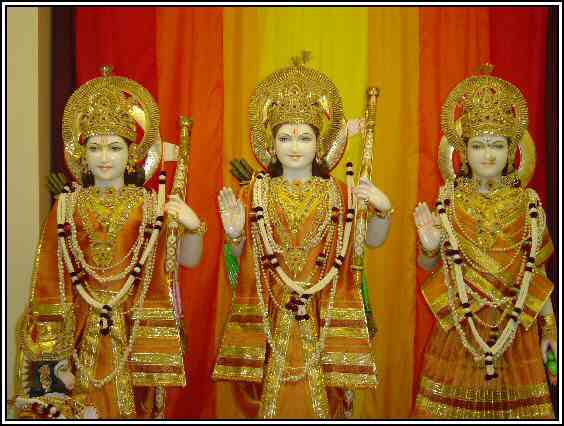 Young Hindu Hero Shatters Records
Now comes a Hindu hero, Ranbir Kapoor who is rewriting the record books for box office collections for a new film opening on a regular weekend.
The U.S. box office collection estimates for Ranbir Kapoor's new film Yeh Jawaani Hai Deewani are out and they are stunning.
Like the majority of movies made in India, Yeh Jawaani Hai Deewani is trash. That's not surprising because  Indian moviegoers have never been fans of classy films.
Here's how Yeh Jawaani Hai Deewani fared at the U.S. box office in the opening weekend compared to a few prominent Bollywood films: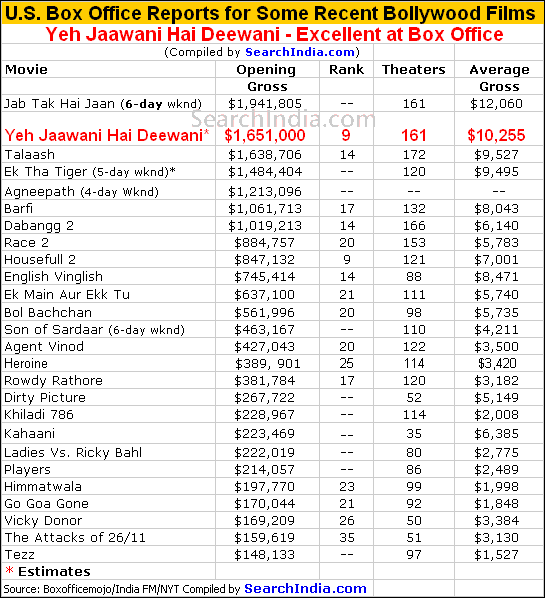 Ranbir Kapoor has caught the imagination of Indian youngsters and is the first Hindu who has the power to bring down the Muslim citadel in Bollywood.
Ranbir Kapoor comes from a filmi family.
The young lad's father (Rishi Kapoor), mother (Neetu Singh), uncle (Randhir Kapoor), grandfather (Raj Kapoor) and great-grandfather (Prithviraj Kapoor) have all been intimately associated with the Hindi film industry as actors or directors.
It'll be interesting to see how Bollywood's Muslim stars, financiers and directors respond to the Ranbir Kapoor threat.
Why Muslims Dominate in Bollywood
In Hindu-majority India, Muslims call the shots in Bollywood.
How are Muslims able to crush their Hindu counterparts in Bollywood?
* Indian Hindus have a deep sense of emasculation when it comes to Muslims (perhaps due to all those historical invasions in which Muslim invaders crushed the Hindus, pillaged their land, plundered their property and raped their women). Hindus tend to shout, scream, rant and rave but at the end of the day they're pussies who willingly prostrate before Muslims. The Hindu Dog Barks, but the Muslim Dog Bites!
* Muslims have a much higher identification with their faith than Hindus have to their religion, Muslim hordes rush out to watch films of Muslim stars but give the cold shoulder to movies featuring Hindu stars.
* Muslim stars are better at marketing themselves by killing sleeping footpath dwellers, throwing a tantrum at the airport entry-points, embracing Pakistan and using social media.
* Muslim underworld (in India, Pakistan, Middle East etc) may be supporting Muslim heroes by financing Bollywood productions.