Indians across America are reeling in shock at the news that one more import from the great South Indian state of Andhra Pradesh has gone berserk.
This time, the Telugu whacko is a Florida woman by the name of Sujatha Guduru, 44, who allegedly shot her 17-year-old daughter Chetana Guduru to death.
Police arrest records, media reports and 911 recordings show that Sujatha Guduru plotted a murder-suicide scheme but succeeded only in the murder part.
Sujatha Guduru survived her suicide bid but her poor daughter Chetana Guduru died.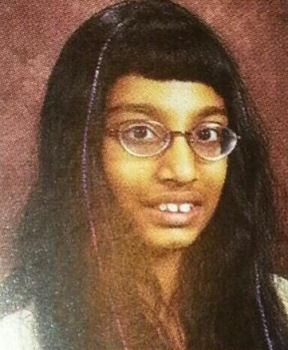 Chetana Guduru – A Tragic Victim
Sujatha Guduru will be brought before judge Fred Schott Friday, January 31, in Sanford (Seminole County), Florida.
Judge Schott will decide on Sujatha's arrest, bond and if she is eligible for a Public Defender.
A memorial service is planned for Chetana Guduru on Friday, January 31 at an Orlando funeral home.
Two other Telugu whackos, Raghunandan Yandamuri and Lakshminivasa Rao Nerusu, are awaiting trial for murder in the U.S.