Buzz is growing on the introduction of the Redmi MiPad Tablet Thursday, May 15, 2014.
Invitations have already gone out from Xiaomi for an event May 15 in Beijing.
And the expectation everywhere is that Xiaomi will launch a 7.99-inch Redmi tablet, the company's first foray in the tablet arena.
If you are curious about the specs of the new device, I expect it will be Android based (most likely KitKat), pack a quad-core  processor and come with a microSD slot, USB 2.0 port, 8GB or 16GB storage (entry-level) and a 5-MP rear camera.
The device should be roughly 0.3-inch thick and have a 1280×800 display from Sharp of Japan.
It's not clear if Xiaomi's upcoming tablet will make their way to the U.S. or if the company intends to stick to its current strategy of focusing on the Asian market.
Xiaomi – Cheap Darlings
Xiaomi has specialized in putting out low-cost smartphones and phablets with powerful specifications that have earned a huge fan following in China and other parts of Asia.
Its Hongmi smartphone and the 5.5-inch Redmi Note phablet have turned out to be big hits in Asia.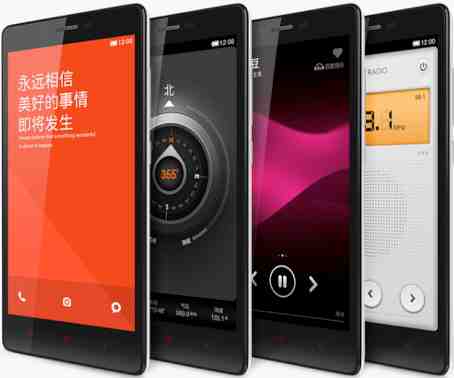 Redmi Note Phablet
Redmi Note sold 100,000 units in 34 minutes. Asian media reports described it as "agonizing 34 minutes" because Xiaomi sold 100,000 units of its Hongmi smartphones in a mere four minutes in November 2013.
If the new Redmi Tablet follows the company's tested strategy, we should expect the device to to cost around $179-$199.
In comparison, the 7.9-inch iPad Mini sells for $299 in the U.S. and Samsung's 8-inch Galaxy Tab 4 is $239 for the 8-inch model (prices at Best Buy on May 11, 2014 for 16GB WiFi versions).
Hard Times for Samsung
Xiaomi is considered one of the hottest Chinese companies with a strong brand.
Its new tablet will surely prove to be another hurdle not merely for major Android tablet vendors like Samsung, Asus and Lenovo but for Apple's iPad devices as well.
Xiaomi's tablet should also challenge LG's new G Pad 7.0 and G Pad 8.0 Android tablets.
The tablet market is seen slowing down worldwide as consumers hold on to existing devices for a longer period. That's not surprising considering many customers (including SI) forked out a lot of money for their tablets. For instance, we paid $599 for the 32GB iPad a few years back and it seems ridiculous to splurge on a new device.
By the way, Sam's Club is giving $50 discounts on the iPad Air and $40 off on the iPad Mini in the U.S. The discounts are valid from May 14-June 8.