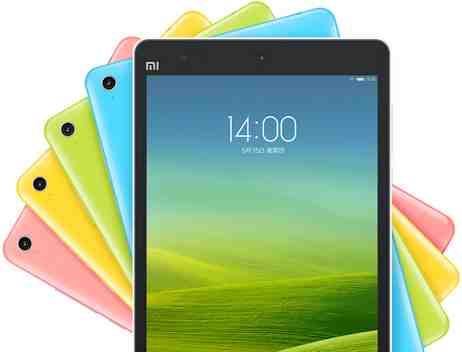 Xiaomi's Mi Pad Tablets
Oh no, we're not talking of those pads! 😉
We're drooling over Xiaomi's sizzling Mi Pad tablets.
While IDC and Gartner market researchers and analysts are endless moaning over slowing tablet sales, Chinese smartphone and tablet vendor Xiaomi just announced it sold 50,000 Mi Pad tablets in 3m:59s.
Yes, that is 50,000 tablets in less than F O U R minutes.
Good Specs – Great Price
With a 7.9-inch, 2048×1536 display, 8MP rear camera, 5MP front camera, 2GB RAM and Nvidia Tegra K1 quad core Cortex A15 2.2 GHz processor with a 192-core Kepler GPU, the Android 4.4 based Mi Pad is one sleek kitten.
Mi Pad includes a microSD card slot, microUSB port and is light on your hand at 360 grams.
Xiaomi's MIUI custom interface sits on top of Android KitKat in the Mi Pads.
What's made Mi Pad immensely popular in China is its price. It costs a mere 1499 RMB ($241) for the base 16GB model. Add $35 for the 64GB version.
Xiaimi has been selling Mi Pad for some time now but it's just started to broaden sales to other regions.
Last month, Xiaomi entered the Indian market with its Mi 3 smartphones.