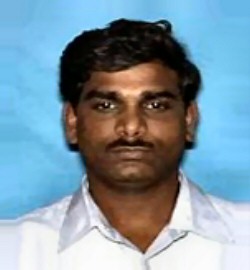 Telugu Butcher Nerusu – Found Guilty
As predicted by SearchIndia.com blog yesterday, Indian software programmer Lakshminivasa Rao Nerusu was found guilty of murdering his wife and two young children in the family's Novi (Michigan) home on October 13, 2008.
SearchIndia.com predicted yesterday:
Barring a miracle, Lakshminivasa Rao Nerusu will be found guilty and locked up for the rest of his life.
A short while ago, an Oakland County jury rejected Nerusu's claims of insanity and found the Telugu butcher guilty of First Degree Murder of his wife and two young children in October 2008. The jury took less than two hours over Wednesday and Thursday before finding him guilty.
Nerusu, who was present in the courtroom, showed no reaction when the "Guilty" verdict came.
Life in Prison
Since Michigan does not have the death penalty and there's no parole option, Nerusu will spend the rest of his life in prison.
Nerusu's formal sentencing is set for July 3, 2014.
Nerusu is 46 now and assuming he lives to be 80, the Telugu bidda will spend 34 years in a tiny cell without ever tasting Dum Biryani or watching an Allu Arjun movie again.
Nerusu did not deny killing his wife but claimed he had no memory of doing it.
Nerusu's incarceration will cost the Michigan taxpayers considerable sum of money.
Nerusu's Victims
Nerusu's victims included his wife and two young children.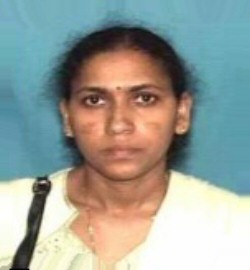 Wife Jayalakshmi Nerusu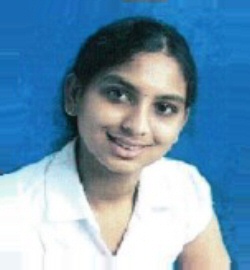 Daughter Tejasvi Nerusu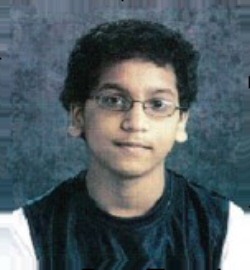 Son Siva Kumar Nerusu
Who is Lakshminivasa Rao Nerusu?
* Nerusu is a Telugu, a species indigenous to South India and given to consuming vast quantities of Dum Biryani and watching horrid Allu Arjun movies
* Hails from Akunuru village near Vuyyuru in Krishna district of Andhra Pradesh
* Youngest  son of Koteswara Rao, a retired school teacher
* 5′-6″ tall and weighs 165-pounds
* A Commerce and Computer Science graduate
* After suffering a severe bite of the Amreeka bug, Lakshminivasa Rao Nerusu migrated to the U.S. in the 1990s
* Like a lot of Telugu immigrants in the U.S., Lakshminivasa Rao worked as a Software Programmer (in Novi, Michigan)
* Married his cousin Jayalakshmi Nerusu
* Was in the habit of slapping his wife when he got angry
* Nerusu is 46-years old now
* Nerusu killed his wife on October 13, 2008 by stabbing her 59 times
* A few hours after murdering his wife, Nerusu slashed the throats of his daughter and son
* After killing his wife and children, Nerusu fled to India
* Nerusu was captured in Hyderabad last year and hauled back to the U.S. to stand trial
* Before moving to Novi, Michigan, Lakshminivasa Rao Nerusu lived in Texas and Illinois
* Prior to the triple murders, Lakshminivasa Rao Nerusu had been laid off from his IT job
* Before the murders, Nerusu is believed to have lost around $130,000 in the stock market crash
* Lakshminivasa Rao Nerusu was a Green Card holder (a badge of honor for Telugu biddas in America) at the time of the alleged murders