Telugu butcher Lakshminivasarao Nerusu (of Novi, Michigan) is unhappy about the June 12, 2014 jury verdict that declared him guilty.
Who can blame the man condemned to rot in a tiny cell in Michigan.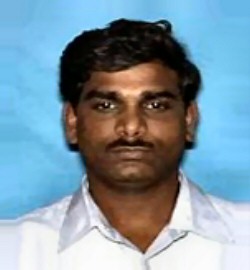 After all, Nerusu got life in prison without parole for butchering his wife and two young children.
So Nerusu has now done what anyone in his pathetic position would do.
Yes, Nerusu has filed a claim of appeal against his judgment sentence.
We can't figure out what the grounds of his appeal are. But we've figured out that the Telugu bidda has zero chance of winning his appeal.
Nerusu butchered his wife Jayalakshmi by stabbing her 59 times and then killed his son and daughter when they returned from school.
According to Michigan law, when a claim of appeal is filed with all the required documents correctly within the time allotted, the Court of Appeals must review the substance of the appeal and issue a decision on the merits.
Given Nerusu's indigent financial situation, the court has appointed a lawyer to handle his appeal.
Nerusu is a lucky man because he committed his crimes in Michigan which does not have the death penalty. If Nerusu crimes were committed in Oklahoma, Texas or any other state with the death penalty the Telugu bidda would surely be on death row by now.