If Microsoft's India-born CEO Satya Nadella is not in tears, he'd better be.
Five months after Nadella became CEO of Microsoft, the mediocre leader of one of the world's largest software firms is finding it impossible to move the needle on Windows Phone.
Unless you've been hiding under a rock, you know that Windows Phone is the mobile software underpinning Microsoft's smartphones.
Windows Phone – Struggling
Microsoft has invested billions on its smartphone business but seen little consumer interest in its devices.
When Nadella became Microsoft CEO on February 4, 2014, Windows Phone had a market share of 3.2% in the U.S. (Source: comScore).
Fast forward four months.
At the end of May 2014, Windows Phone is still limping with a U.S. market share of 3.4% (Source: comScore).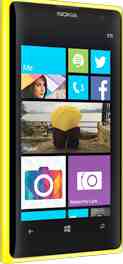 Windows Phone: Few Takers
Smartphones have turned into a massive revenue opportunity for Microsoft's rivals Apple and Samsung.
Smartphones also present a huge opportunity in countries like India, China, Southeast Asia and most parts of Africa where feature phones still rule the roost.
But Microsoft is for the most part out of the smartphone game!
The company was late to the smartphone game, has few apps and is finding it impossible to overcome the challenge from established players like Apple and Samsung.
Just in case you're curious, Apple's iOS based iPhones accounted for 41.9% of smartphone subscribers and Samsung's Android phones for 27.8% in the U.S. at the end of May 2014.
If Satya Nadella fails to boost market share Windows Phone quickly, a Herculean task given the challenges, he'll find himself booted out of Microsoft sooner rather than later.