Maybe Microsoft CEO Satya Nadella is not so dumb after all.
The Telugu bidda knows in his heart that Indians are a value conscious bunch who will not squander $1,500-$2,500 on buying a piece of tablet junk like Surface Pro 3 that pretends to be a laptop.
So Nadella did the right thing – Ignored the Indian market.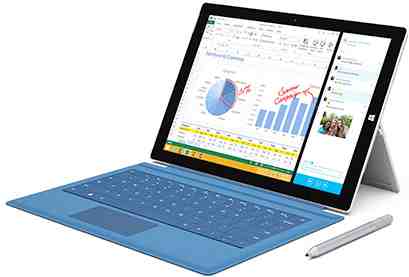 Surface Pro 3 – Buggy, Pricey
India Missing
Microsoft expanded availability of Surface Pro 3 to 25 new countries (from the existing U.S., Canada and Japan) Wednesday.
But India is missing from the list of the new markets. Continue reading »