Bollywood star Akshay Kumar a.k.a. Trash King for his unwatchable horror shows has kissed the dust yet again.
Trash King's Action Replayy has fared horribly at the box office, the U.S. box office that is.
If the fella had any shame, he'd fall on his knees begging pardon for repeatedly torturing Bollywood fans with movies that are insufferably trashy.
As the savants at the SearchIndia.com blog wrote in their review of this piece of crap:
Folks, unless you are convinced that you are not of the homo sapiens race, stay away from this turd-pile a.k.a. Action Replayy. This one certainly is not for humans.
Here's how Action Replayy fared at the U.S. box office compared to a few prominent Bollywood films: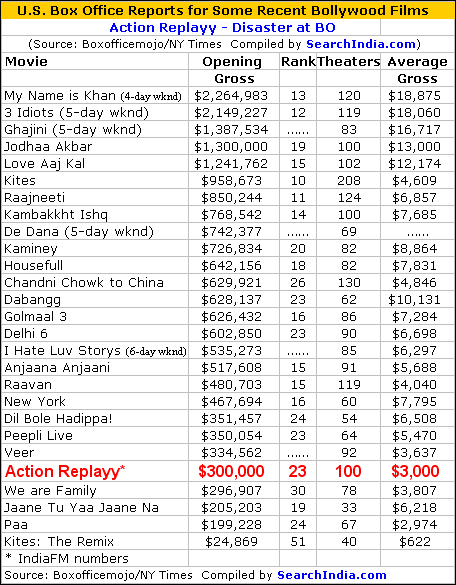 Related Stories:
Action Replayy Review – Humans, Please Stay Away