SI ogled long and hard.
SI fondled several Tablets, front, back and side. 😉
SI pored over countless reviews till the eyes glazed over.
Finally, SI took the plunge.
The iPad 2 plunge.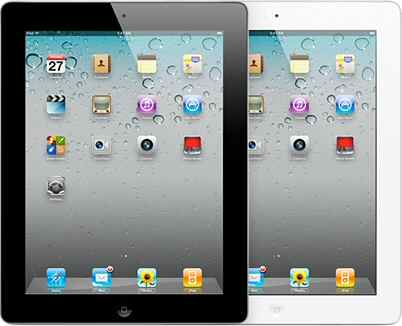 Folks, there's only one tablet worth buying.
And that's the Apple iPad 2.
The rest are like the humble Nirodh before the ribbed, flavored condoms you get in American drugstores! You get the point, don't you? 😉
iPad 2 comes in two versions: WiFi and WiFi+3G.
The latter costs a few hundred dollars more and is a ripoff because the data-plans from both Verizon and AT&T are laughably inadequate.
If you're talking storage, the iPad is available in 16GB ($499), 32GB ($599) and 64GB ($699) versions.
iPad 2 – Ask Not What You Can Do
Ask not what you can do with an iPad 2, ask what you can't.
You can play music, watch movies, browse the Internet, play games, read the newspapers, go on Facebook, make Skype calls and access tons of unique applications in so many categories, all on a large, 9.7-inch screen.
If you're planning on buying an iPad 2 in the U.S. there are still some availability hurdles. So if you were to head over to the BestBuy store today, it's unlikely you'll find all of the iPad 2 models on display. Chances are you might not find any of them. You see, the iPad 2 is still selling like hotcakes and in short-supply at most stores.
Now to satisfy the insatiable curiosity of you quidnuncs, we got the $32GB version ($600).
Tablet Boom
Confounding all expectations including SI's, the tablet market is going great guns.
Following Apple's stupendous success, every Samsung, Motorola, Blackberry, Acer, Asus, Vizio, Dell, Sony and HP has jumped into the tablet arena now. And there are rumors of other big names like Amazon.com jumping into the fray.
Analysts predict that 50-million tablets will ship this year. Not bad for a category that didn't exist until a couple of years back.
Apple, of course, is the leader of the pack with its wildly popular iPad and the later-model iPad 2 tablets.
Why iPad 2?
* We Crave Tons of Applications – iPad has over 90,000 dedicated iPad applications. None of the other vendors have anywhere near this number. Not even a small fraction. Hey, there's even a free British Library application for the iPad with books on India dating back to the 19th century. Plus, the iPad lets you run another 100,000 plus applications that were originally developed for the iPhone.
* We Like to Read – iPad 2 is also a darn good e-book reader. You can buy books from Amazon, Barnes and Noble, Google eBooks, Borders or get free books from Project Gutenberg. You can read all of them on the iPad via dedicated apps. Our favorite magazine New Yorker has a dedicated iPad app. Now, don't tell us that the back-lit screen of the iPad 2 makes it difficult to read on the beach. Hey, who goes to the beach to read. You go to the beach to ogle and be ogled at!
* We Love Movies – Watching Netflix Instant Play movies on the iPad via a dedicated iPad application is heaven. There are over 20,000 movies including gems like I Saw the Devil that you can drool over on the iPad. Plus, you can watch movies from Apple and a bunch of other sources.
* We Dig Proven Products – iPad 2 is the second version of Apple's tablet and presumably the bugs fixed and wrinkles have been ironed out in the upgrade. Since Apple single-handedly reinvented the tablet market and is ipso facto the market leader, analysts, techies and journalists have thoroughly vetted the iPad 2. Almost everyone has mostly nice things to say about the iPad.
* We had a Good Experience with iPhone – After using two versions of the iPhone for over three years, we're mostly satisfied with the iOS, the operating system underneath all of Apple's mobile widgetry including the iPad 2. There have been some hiccups with the iPhone 4 but nothing that's made us want to hurl it across the room.
* We Want Lots of Accessories – It's a fact of life that the accessories vendors, like the application vendors, flock to the winner of the game. Apple is so far ahead of the rest of the other tablet players that accessory vendors have unabashedly followed it. So, whether you're looking for a case, a charger or any other accessory, you're likely to find it with the iPad plus see greater choice here. Hey, we got our Targus case for the iPad 2 at Staples.
We've used the iPad 2 for some time now and for the most part it's a dream. No issues.
The touchscreen works smoothly and there's lots of stuff to keep us preoccupied for 25 hours in a day.
On the 10-hour battery that everyone talks about, we remain a little skeptical since we're charging it at least once in two days. The other disappointment is the crappy camera.
A full charge of the iPad 2 takes about four hours.
There are not many India-oriented iPad applications but we did find a few:
* Times of India – A superb application for the iPad of India's best known newspaper
* Galatta – An English showbiz magazine from the Galatta publishers in Tamil Nadu.
* NDTV – English and Hindi news channels. Not good because of the buffering issues for live video.
Overall, it's currently impossible to find a more compelling tablet in the market than the Apple iPad 2.