In Mera Bharat Mahaan, Akshay Kumar's latest piece of garbage Rowdy Rathore may be getting lapped up by those classless buffoons.
But in Amreeka, smart desis have roundly rejected Rowdy Rathore, one of the worst movies to emerge out of the Bollywood cesspool in recent years.
To Akshay Kumar's mortification, Rowdy Rathore has fared far worse than his recent over-the-top comedy Housefull 2.
Here's how badly Rowdy Rathore fared at the U.S. box office compared to a few prominent Bollywood movies: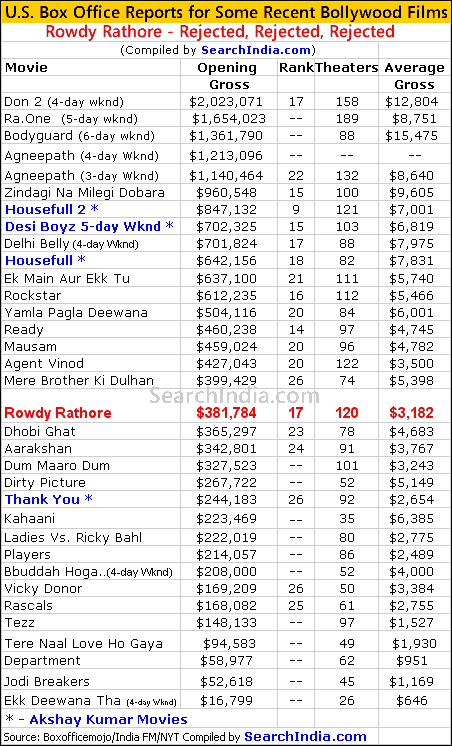 Related Posts:
Rowdy Rathore Review – Beastly Nonsense
Rowdy Rathore is Junk, Say Critics