Ha ha ha ha! 😉
Sajid Khan's pathetic piece of shit Himmatwala (Ajay Devgan, Tamannah Bhatia) has fared badly at the U.S. box office.
Despite the advantage of a holiday on Good Friday, Himmatwala could manage a total gross of  mere $197,770.
The average per screen gross was just $1,998.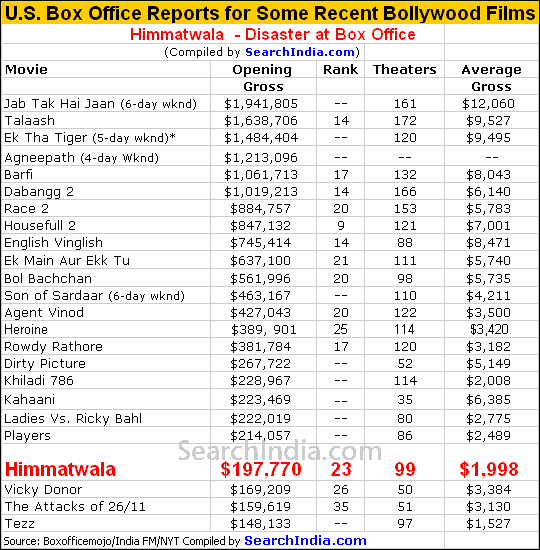 Related Posts:
Himmatwala – Soul Searing Nightmare
Himmatwala 1983 – Endless Nonsense