If SI has said it once, SI has said it a million times.
Mera Bharat Mahan a.k.a. India has no hope.
So what if a few people can spell PHP, Ruby, Perl, JavaScript and SAP.
But the Indian DNA is rotten to the core.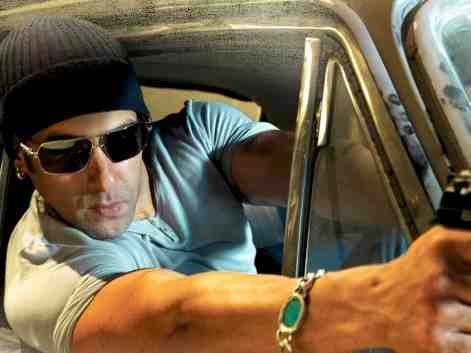 Salman Khan – Devil in Human Form
(Image courtesy – Microsoft MSN)
Why My Angst?
Microsoft announced the Most Searched Person in India in its Bing search engine for 2013 this morning.
And the answer is, hold your breath now, Salman Khan. 🙁
Of the countless chutiyas populating that bizarre land, Salman Khan is one of the worst.
A Shaitan (devil) in human form, Salman Khan is a depraved creature given to beating his girl-friends and driving drunk over sleeping pavement dwellers in Mumbai and then running away without aiding the dying and injured!
Still Indians' love for this gaandu is unparalleled!
That millions of Indians should genuflect at the altar of a savage beast like Salman Khan and hunger for information about him on Bing and other search engines is senseless hero-worship that brings shame to all of India.
Now you know why that godforsaken, benighted land is doomed.
Most Searched in U.S.
Since SI's home land is the U.S., I am providing a chart on the "Most Searched Person" and "Most Searched Movie" in Amreeka as well.