Venkataramana Govinda, Govinda!
Each time a Tamil film releases, I temporarily regain my faith in God, and send up the above Govinda prayer to none other than Balaji of the Seven Hills seeking divine remission from the plague.
I beseech the Lord to turn crappy Tamil movies into duds.
And each time Balaji unfailingly lets me down! 🙁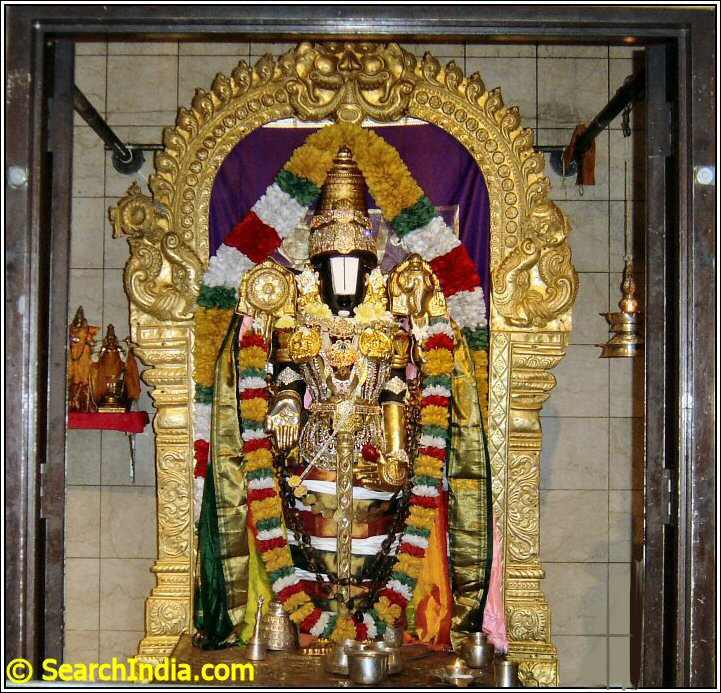 Tamil Films – Satanic Rituals
When any Tamil film hits the screens, it's cause for deep concern.
For rare is the Tamil movie that's not repulsive to the N+100th degree.
But when the Tamil movie features Joseph Vijay or Ajith Kumar, the picture actually gets alarming and trash reaches its apotheosis.
Both Vijay and Ajith have specialized in churning out utterly worthless, cringeworthy films that only those with an IQ below 75 can enjoy.
Bereft of even the semblance of a story, the hero as an invincible do-gooder, a heroine with no role save to pout, reveal her 'goodies' and act like a nitwit, stunt scenes from the 1970s, and noise masquerading as music, most Tamil films featuring Vijay or Ajith are nothing but Satanic curses.
In any sane country, 'actors' like Joseph Vijay and Ajith would have been chased out of town, but in Tamil Nadu these mountebanks are worshiped and hailed as the new avatar of Christ or Vishnu.
In the face of such implacable Tamil stupidity even Balaji has turned impotent! 🙁
Veeram – Lolita Complex
Were Vladimir Nabokov alive, he surely would have penned a sequel to his classic novel Lolita.
In the sequel, the protagonist would be modeled after Tamil 'phillum star' Ajith Kumar, a figure as grotesque, as cartoonish and as weird as Humbert Humbert in Lolita!
With each new film, Ajith's heroine seems to be getting younger in age.
Ajith, Tamil cinema's worst actor, keeps diving for younger girls in his films even as the hair on his body starts to turn snow white.
Junot Diaz put it well in The Brief Wondrous Life of Oscar Wao (p.123):
What straight middle-aged brother has not attempted to regenerate himself through the alchemy of young pussy.
At this rate, in a few years I will not be surprised one whit if Ajith's heroines turn out to be younger than his daughter!
In Ajith's upcoming film Veeram, Tammannaaaahhh Bhatia is cast as the heroine.
With a penchant for baring her midriff at the first opportunity, Tammannaaaahhh Bhatia's sole claim to fame is that she's a few notches worse than Ajith in the acting department.
I've just watched the trailer of Ajith's upcoming film Veeram.
Mon dieu, the Veeram trailer is so asingam (awful) that I ran outside into the icy 'Polar Vortex' cold for relief.
Better to die of pneumonia in the snow than to endure such drivel! 🙁
Same old shit of Ajith stomping, punching, kicking, pummeling his enemies, making an ass of himself and monkeys of the viewers.
And the comedian Santhanam resorting to his usual, tiresome, unconnected dialogs and silly antics.
If the Veeram trailer proves anything, it is that the monkeys making up the bulk of the Tamil audience get the phillums they deserve!
Veeram's trailer provides little evidence that Ajith has turned a new leaf!
Jilla Trailer
In recent years, Joseph Vijay, more than any other Tamil star, has epitomized trash in Kollywood.
Every single film of Vijay in recent years, Thalaivaa, Thupakki, Velayudham, Vettaikaran, Sura, Villu, Kuruvi et al, is an unwatchable horror show.
Nothing induces vomit faster in a fan of good cinema than Thalaivaa, Thupakki or Velayudham.
Going by the Jilla trailer, the film promises to be no better than Vijay's trash pile of yesteryears.
Clowning like a retard, thumping the bad guys as if they were made of paper, and making eyes at a female nitwit (Kajal Aggarwal), Vijay plays true to form as the harbinger of trash the moment he appears on the screen.
I've listened to Jilla's music, only to heighten my agony.
If recent history of Tamil movies and the trailers of Jilla and Veeram signal anything, it's that the two new films will be no different from the trash we've been subjected to for the last several years.
The odds of Jilla and Veeram turning the 2014 Pongal into a disaster are extremely high!
When classless Tamil movie fans happily commit Sati on the pyre of dreadful movies featuring Vijay, Ajith, Simbhu, Vombhu, Kombhu etc., is it any surprise that even Lord Balaji is powerless to save the crass Tamil film industry.
Edukondalavada, Venkataramana Govinda, Govinda!