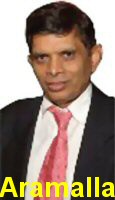 Let it never be said that Telugus are not doing their best to jumpstart the troubled U.S. economy.
In New York, New Jersey, Illinois, Ohio, Michigan, Florida, Pennsylvania and other parts of the U.S., Telugus are stepping up to the plate by committing crimes (big and small), plead guilty or get convicted, go to jail and pay steep fines or agree to forfeiture of assets acquired through illegal means.
Through their diverse crimes of murder, kidnapping, visa fraud, healthcare fraud etc, Telugus are keeping U.S. attorneys like Preet Bharara busy, have the FBI and local cops on their toes and provide employment to prison staff.
I salute the Telugu biddas in America.
Truly, Telugus are an extraordinary community for their ability and willingness to keep U.S. law enforcement and prison jobs.
I'm optimistic Telugus will soon extend their generosity to the Immigration and Customs Enforcement next by confessing about their immigration violations like fraudulent resumes, fake experience certificates etc. Many people in the rural hinterlands of the U.S. depend on prison jobs to put food on the table for their families.
What a shame that unlike Telugus Indian Tamils are mostly law-abiding creatures in the U.S.
If you ask me, Tamils have no sense of responsibility toward the U.S. 🙁
Folks, Purna Chandra Aramalla is the latest Telugu bidda to contribute to the U.S. economy.
Give 65-year-old Aramalla a huge round of applause, puhleeze!
Telugu Bidda Aramalla – Pleads Guilty
Following a guilty plea to healthcare and wire fraud, Long Island (New York) Telugu bidda Purna Chandra Aramalla will pay $7.5 million from the proceeds of his offenses.
As we'd predicted, Aramalla's case did not go to trial and was settled through a plea agreement with U.S. Attorney Preet Bharara's office.
Aramalla, a resident of Port Washington in Long Island, defrauded Medicare and Medicaid (U.S. healthcare program for the elderly and poor respectively) by selling illegally diverted prescription drugs.
The feds had strong evidence by tapping telephone calls relating to the illegal actions of Aramalla.
Aramalla must pay $7.5 million within three years of his sentencing date (not decided/disclosed yet).
The Telugu bidda has also agreed to pledge his Sands Point home in Long Island and shares in JN International Medical Corporation (JNI) as collateral until he pays the U.S. government $7.5 million.
If Aramalla fails to complete the payment within three years, he will lose the Sands Point home and the JNI shares up to the value of the money owed to the U.S.
A Consent Preliminary Order of Forfeiture/Money Judgment was signed by Preet Bharara's office and Aramalla Friday, July 25, 2014.
The forfeiture is part of Aramalla's sentence.
Aramalla has also been charged in a related money laundering offense.
It's not clear if a prison term will be part of Aramalla's sentencing, which is scheduled for November 19, 2014.
Watch this space!
Oh, I almost forgot.
Before his arrest, Purna Chandra Aramalla had a reputation as a philanthropist among the U.S. Telugu community!