Angry moviegoers collectively unzipped their fly and roundly peed on Bollywood star Akshay Kumar, a habitual beneficiary of theft, over his latest crap-show Tees Maar Khan.
Tees Maar Khan – Rotten at Box Office
Folks, Tees Maar Khan has fared miserably over the Christmas weekend at the U.S. box office.
Universally scorned by critics, the movie is a piece of shit and richly deserves to fail.
The long Christmas holiday weekend in the U.S. is an excellent opportunity for Bollywood producers to cash in at theaters.
Last year, Aamir Khan's 3 Idiots did $2.1 million over the 5-day Christmas weekend here. Tees Maar Khan could manage only about a third of 3 Idiots' total gross.
Here's how badly Tees Maar Khan fared at the box office compared to a few prominent Bollywood films: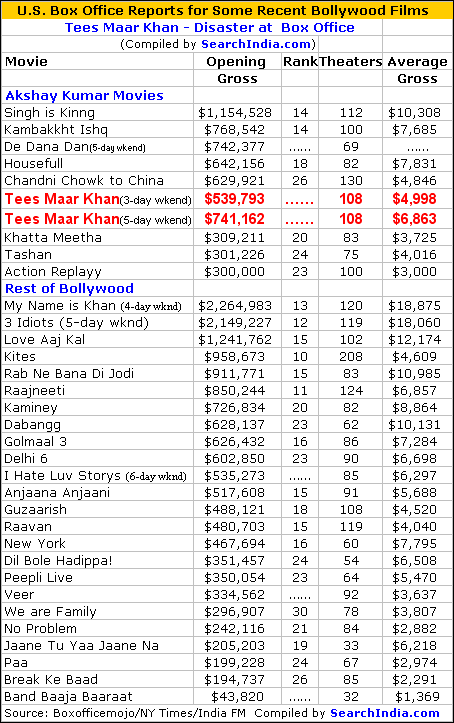 Related Stories:
Tees Maar Khan Review – Insufferable Trash
Tees Maar Khan Hammered by Movie Critics