Some movies should never see the light of the day.
Even if they were made, they should never have been released in theaters.
One such movie is Rascals, a movie that's been completely trashed by reviewers.
Directed by David Dhawan, the piece of junk features real-life Indian criminal Sanjay Dutt, Ajay Devgn and Kangana Ranaut.
In a sign that God exists, Rascals has fared miserably at the U.S. box office.
For the October 7-9, 2011 opening weekend, Rascals grossed a mere $168,082 at the U.S. box office, putting it up among the lowest grossers for a Bollywood film in America.
Rascals released on 61 screens and had a per screen average of $2,755.
See for yourself how Rascals fared compared to a few prominent Bollywood films: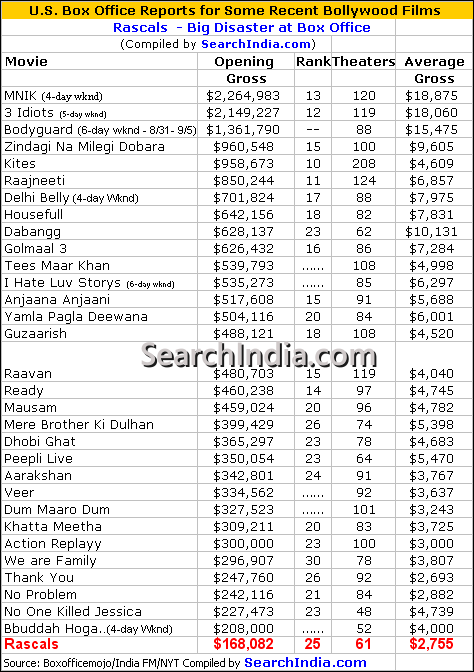 Related Posts:
Rascals is Garbage, Say Critics